Feb. 10, 2011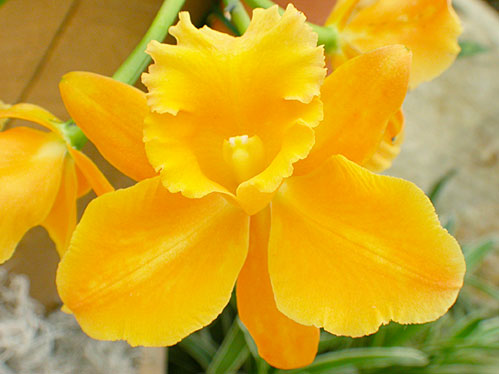 Weekend festival at Reiman Gardens highlights the orchid
Take a break from winter to view exotic orchid varieties and purchase orchid plants and orchid-related items from Midwest vendors at Reiman Gardens' annual Orchid Fest Saturday, Feb. 12 (10 a.m.-4:30 p.m.) and Sunday, Feb. 13 (11 a.m.-4:30 p.m.).
Members of the Central Iowa Orchid Society will staff a booth both days, providing novices and experienced growers an opportunity to get answers to their questions about growing orchids.
There will be a guest presentation each day at 1 p.m. Nile Dusdieker of Cedar Rapids, a member of the Quad Cities-area IlIowa Orchid Society, will talk on Saturday; Carson Whitlow of Adel, president of the Central Iowa Orchid Society, will speak on Sunday.
A planned orchid repotting seminar scheduled for both mornings was canceled. Visitors to Orchid Fest pay the usual gardens admission ($8 adults, $4 ages 4-17 years); members and ISU students are admitted free.