Feb. 10, 2011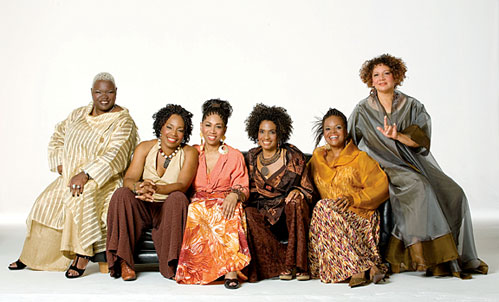 Smooth sounds of Sweet Honey
Sweet Honey in the Rock uses song, dance and narrative in its performances to spread a message of justice, humanity and love. You can watch the group perform live at 7:30 p.m. Feb. 17 at Stephens Auditorium.
Together for 35 years, the six women of Sweet Honey in the Rock celebrate the sacred music of African-American churches, as well as jazz, reggae, blues and doo-wop. An American Sign Language interpreter is the centerpiece of each performance, conveying not only the words but also the emotional message of the music.
Tickets, $37 and $33 (youth $25; students $20), are available at the Iowa State Center ticket office and through Ticketmaster.