March 3, 2011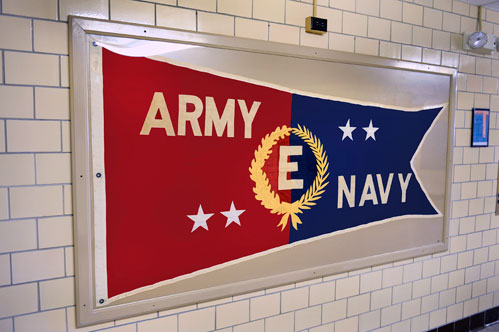 It's an E flag
University photographer Bob Elbert spotted this noble flag on the second floor of Spedding Hall, protected behind a glass shield.
The Ames Project, a precursor to the formal establishment of the Ames Laboratory, received the Army/Navy E Flag "for excellence in production" on Oct. 12, 1945, signifying two-and-a-half years of industrial production of metallic uranium as a war material. Ames produced more than 2 million pounds of uranium for the Manhattan Project.
Iowa State is unique among educational institutions for receiving this award, an honor normally awarded to industry performers between July 1942 and December 1945. It is estimated that about 5 percent of war plants in the nation received an E flag, granted only to facilities that were particularly outstanding in production for the war effort.