July 29, 2010
A sign of summer: construction
Working around and through atypical precipitation and heat this summer, crews are making progress on construction projects around campus. University photographer Bob Elbert provides these visual updates from a few locales.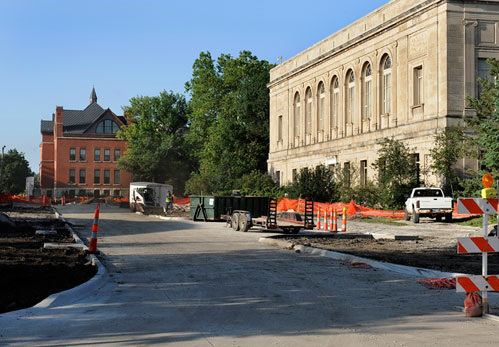 North end of the Morrill Road replacement project.
Looking northeast at the recreation services addition to State Gym.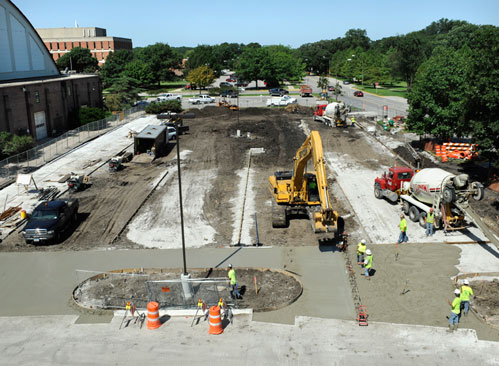 A birdseye view (from Hach Hall) of the beginnings of a reconfigured parking lot 22 north of the Armory.