Oct. 13, 2011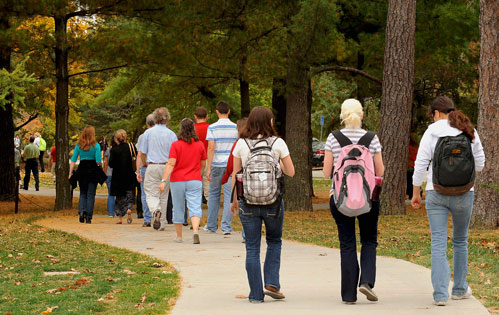 Taking the scenic route
Some 1,500 walkers, most of them ISU faculty and staff, turned out last Friday for the all-Iowa "Start Somewhere Walk," a one-kilometer launch for the Healthiest State Initiative. State-wide, more than 291,000 people joined the walk.
ISU walkers had their choice of six campus loops, any of which could be considered the scenic route during this gorgeous time of year. The walkers pictured are winding around central campus.
Human Sciences dean Pamela White serves on the Healthiest State Initiative advisory board. Greg Welk and Mary Savage of the Nutrition and Wellness Research Center served as chief organizers of the campus walk. Photo by Bob Elbert.