March 24, 2011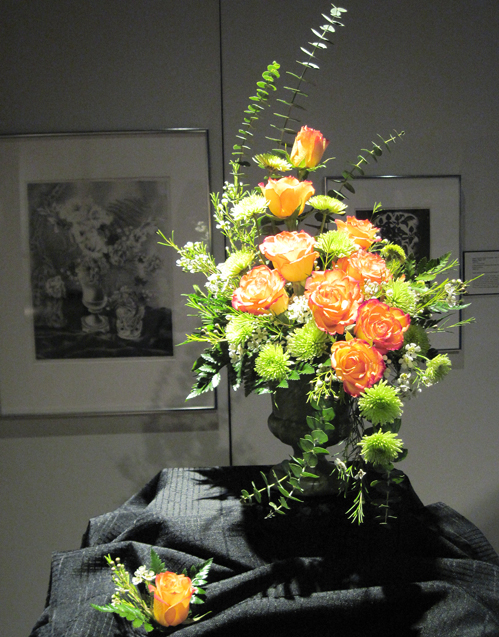 Contributed photo.
The Brunnier will bloom this weekend
Spring has sprung at the Brunnier Art Museum in the Scheman Building, which will hold its third annual "Brunnier in Bloom" exhibition March 25-27. As in the past, the event will showcase floral arrangements by local amateur and professional florists who are charged with creating displays that complement the museum's works of art. The show runs Friday from 6 to 8 p.m., and Saturday and Sunday from 1 to 4 p.m.
Throughout the weekend, attendees may participate in a raffle for prizes (tickets are $2 each) and a silent auction for select floral arrangements. High bidders may take home the flowers following the conclusion of the exhibition Sunday afternoon. Raffle proceeds will help support University Museums' educational programming.
Some floral designers will receive kudos for their efforts. A best in show and two honorable mention awards will be unveiled Friday evening, and a people's choice award will be announced at 3 p.m. Sunday. Judges are John Cunnally, associate professor of art and design, and Deb Lewis, curator of the Ames Arboretum.
The exhibition is free and open to the public, though a $3 donation is appreciated.