Feb. 24, 2011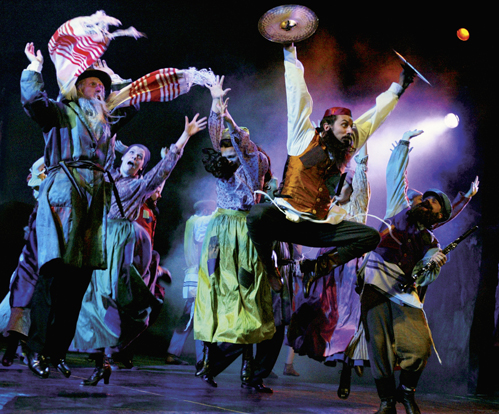 Submitted photo.
Fiddler on the Roof ... it's tradition
The Tony Award-winning musical Fiddler on the Roof takes the stage at Stephens Auditorium Thursday, March 3, for an 8 p.m. performance.
Tevye, a milkman from the Russian village of Anatevka, is the centerpiece of this enduring tale of love and laughter, devotion and defiance, traditions and change. As he struggles to preserve his family's traditions for future generations, Tevye's daughters have other ideas. What unfolds is a comical and poignant story of how letting go of the past actually can make the future bright.
Some of Broadway's most beloved songs help tell this traditional tale, including Sunrise Sunset; Matchmaker, Matchmaker; and If I Were a Rich Man.
Veteran actor John Preece stars as Tevye in this national tour of Fiddler on the Roof. Preece has performed in Fiddler more than 3,100 times, 1,500 of those as Tevye.
Tickets, $49 and $45 ($25 youth, $20 students), are available at the Iowa State Center ticket office and through Ticketmaster.