Dec. 8, 2011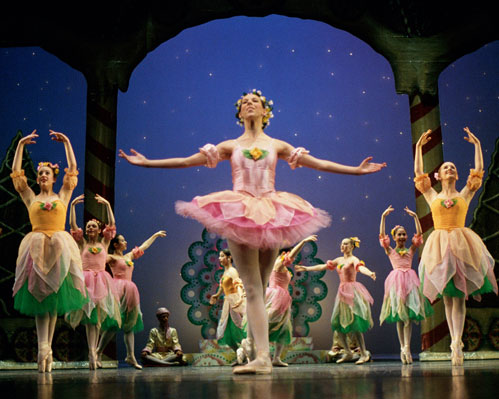 Visions of a sugar plum fairy ...
Among holiday traditions, watching a performance of The Nutcracker Ballet tops the list for many. If you fall into that category, you're in luck. The Iowa State Center will present its 31st production of the ballet Dec. 10-11 at Stephens Auditorium in three performances (Dec. 10, 1:30 p.m. and 7:30 p.m.; Dec. 11, 1:30 p.m.).
This year's show features two professional principal dancers, Joy Voelker, an Ames native who now resides in New York City, and Adrian Danchig-Waring, also from New York City. Voelker will perform the role of the Sugar Plum Fairy and Danchig-Waring will dance the part of her Cavalier. In addition, more than 200 local performers from area dance studios will help bring this holiday classic to life.
Tickets, $18 and $20 (discounts available for youth, ISU students and seniors), are available at the Stephens ticket office or through Ticketmaster. Contributed photo.