Dec. 1, 2011
Gift ideas that support campus units, groups
by Erin Rosacker
You've tackled Black Friday, Small Business Saturday and Cyber Monday. Now try Inside's annual gift guide, which features options available through Iowa State's own campus retailers, units and student organizations. Browse our compilation of holiday open houses, gift certificates and memberships -- perfect for grab bags or that hard-to-shop-for person on your list.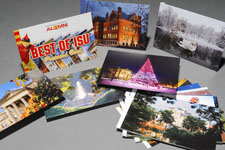 Alumni Association
The "Best of ISU" book of postcards ($20, $15 for members) contains 20 exclusive full-color campus images, taken by VISIONS photographer Jim Heemstra.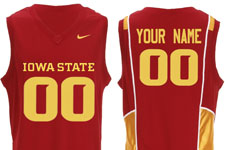 Athletics Department
Join the team with a customized replica Cyclone basketball jersey ($80). Choose the name and number you want placed on the Nike jersey and wear it with pride.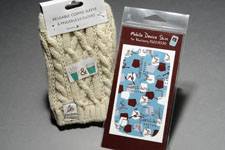 ISU Dining
Caribou Coffee carries gift items at its Hub location, including skins for mobile devices ($5.99) and reusable coffee sleeves that double as fingerless gloves ($10.99).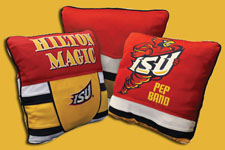 Department of Music
(SOLD OUT) The Iowa State pep band got new jerseys and turned the old ones into throw pillows ($40). The pillows are approximately 12-by-13 inches and represent a colorful part of Hilton Magic.
Iowa State Center
Turn a $300 tax deductible gift to the Iowa State Center's Performing Arts Endowment into a personalized seat at Stephens Auditorium.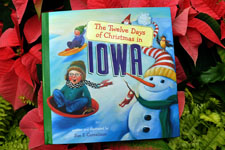 Reiman Gardens
Written and illustrated by Iowa native Sue F. Cornelison, The Twelve Days of Christmas in Iowa ($12.95) includes a "five butterflies" verse referencing Reiman Gardens' butterfly house. The book is one of many holiday items in the gardens' gift shop.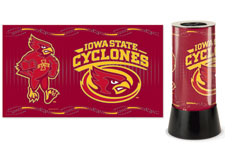 Trademark Licensing
One of this year's newly licensed products is a rotating night lamp ($39.99) which showcases Iowa State's new mascot marks. The lamp stands 12 inches tall and five inches across.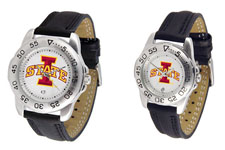 University Book Store
These new Iowa State logo sport watches ($46.99) are available in men's and women's styles. They feature date calendar functions, rotating bezel/timer circles, scratch-resistant crystals and leather bands.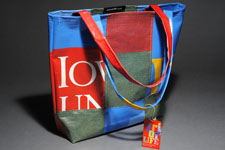 University Marketing
The one-of-a-kind Iowa State banner bags ($30, $25 members) are made of recycled promotional banners once displayed on University Boulevard light poles or campus buildings. Proceeds benefit the university's ongoing banner program and the ISU Alumni Association.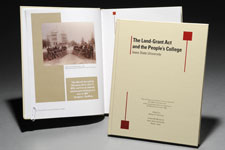 University Museums
The Land-Grant Act and the People's College: Iowa State University ($38) is an anthology about the impact of the Morrill Act during Iowa State's formative years. The full-color book is dedicated to president Gregory Geoffroy, and includes essays by several scholars and contributors with campus ties.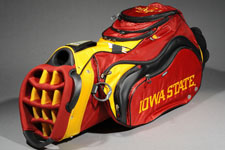 Veenker Memorial Golf Course
Show your school spirit on the golf course with a Sun Mountain Cyclone cart bag ($179). It's just one of many Cyclone items available at the pro shop, which is open year round.
Open houses, sales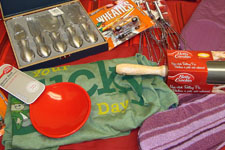 Food Science Club silent auction
Art Mart
Dec. 1-3, Campanile Room, Memorial Union
The annual sale includes work by artists from the Workspace, Gaffer's Guild and University Print Society. Most items are priced from $8 to $20.
CoDAC Fall Art Sale
Dec. 7-9, Design lobby
The biannual sale includes artwork by students in the integrated studio arts program. A portion of the sales help fund club activities, workshops and guest speakers. Prices range from $10 to $100.
Food Science Club silent auction
Dec. 1, Kildee atrium (5:30-8:30 p.m.)
Items up for bid include donations from area food vendors, crafts and baked goods made by club members and department staff.
Student Groups
Gift cards, gift certificates
Memberships