Nov. 10, 2011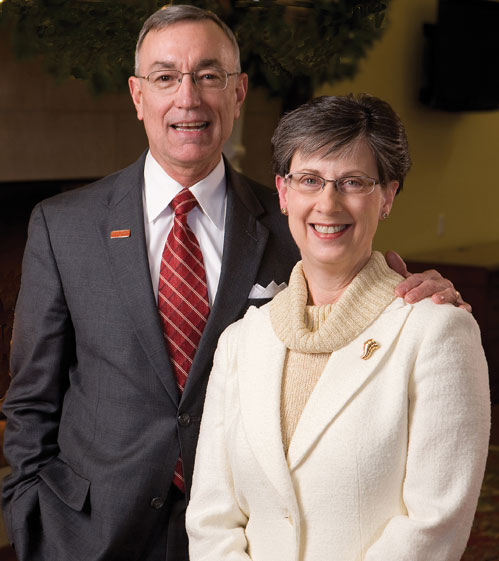 Photo by Jim Heemstra.
Save the date: Reception for the Geoffroys is Dec. 8
The university community will thank Gregory and Kathy Geoffroy for their 10-plus years of service to Iowa State during a campus reception Thursday, Dec. 8. The come-and-go event will be held from 3 to 6 p.m. in the ballrooms on the main floor of the Memorial Union.
A 30-minute program will begin at 4:30 p.m. in the Great Hall. During other times, the Geoffroys will greet guests in a receiving line. Refreshments will be available and live music will be provided by the ISU Small Jazz Ensemble, a student-faculty group.
The reception is open to the public. Those unable to attend are welcome to send a note or card to the Geoffroys, in care of The Knoll.
President Geoffroy will continue to lead the university through mid-January.