Oct. 20, 2011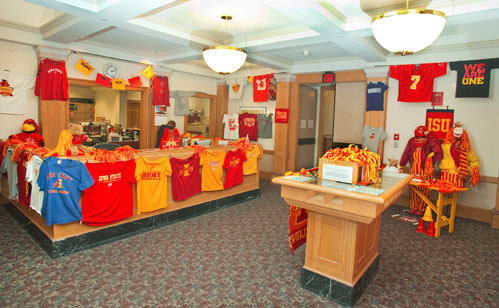 Hang'em out to dry
Enrollment services employees got into the homecoming spirit this week by decking out their offices in all things cardinal and gold. The clever staff hung Iowa State T-shirts on clotheslines strung across walls and desks to emphasize their theme, "Hang'em out to dry," referring to the Texas A&M Aggies, the Cyclones' football foe for Saturday's homecoming game. Kick-off is at 2:30 p.m. in Jack Trice Stadium.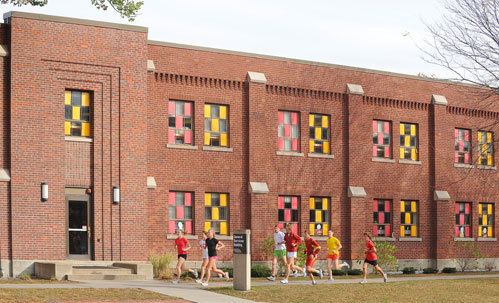 Staff in the General Services Building also got into a "Cyclone State of Mind" by posting sheets of cardinal and gold paper (and a few two-dimensional Cyclone fans) in the building's windows for dramatic impact.
The Student Alumni Leadership Council (SALC) resurrected the homecoming office-decorating contest this year after a brief hiatus. About 20 departments are participating. Judging began on Monday and will continue throughout the week. Contest winners will be announced online Friday. Photos by Bob Elbert.