Aug. 25, 2011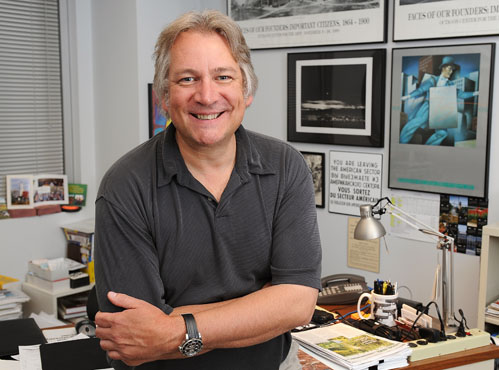 Photo by Bob Elbert.
Dan Burden
Professional and Scientific Council president, 2011-12
Burden's council service:
P&S Council representative (2010, 2010-11); policies and procedures committee (2010-11)
The basics
Position at ISU:
Program coordinator, international and special projects, Value-Added Agriculture Program
Arrived at ISU:
1990
Burden's top priorities:
Address salary discrepancies between P&S staff and faculty, and new-hire situations
Work with administration to gain pay increases and pay incentives if funding becomes available
Council priorities this year:
Work jointly with Faculty Senate on a proposal addressing recreational service fees and facilities
Address academic misconduct policy for faculty and staff
Participate in campus review of the resource management model
Offer more staff professional development opportunities (retention and recruitment)
Offer new P&S awards for campus international student and visitor support, and off-campus international outreach
Council's biggest challenge:
"We're going to have to deal with record enrollment and fewer staff. We're working closely with the administration on resource allocation to deal with that. We're in the best position we've been in for a number of years. I think the budget situation is going to be positive and revenues are going to be positive and we're going to have a chance to recover from some of the incredible hits we've taken. Hopefully, we're in a rebuilding mode now."
Burden's thoughts on the year ahead:
"I want to encourage all staff to consider spending time on council, running for council. It's not that big of a commitment when you first start, but you have the opportunity to gain some excellent professional development experience, learn how the university works and be a part of the decision-making process. You can get involved -- it's a fascinating process."