Dec. 9, 2010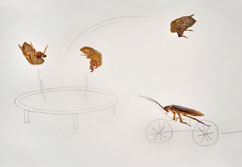 "Bug Gym," submitted by professor Bryony Bonning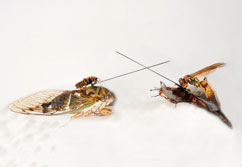 "Jousting," submitted by graduate student Missy Rynerson
Who knew bugs could be so fun(ny)?
The entomology department has held various competitions, themed around insects and demanding a bit of creativity, for the last several fall semesters. For example, last year's challenge: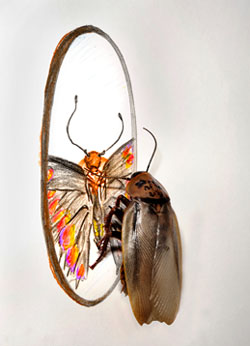 "Mirror, Mirror," submitted by assistant professor Lyric Bartholomay
Create an entomology sniglet, a word that does not exist in the dictionary but should, or
Give an existing word a new, entomology-related meaning
Some of the winners included: "between," an 11- to 12-year-old bee that has yet to reach puberty; "philarthropy," exhibiting behaviors that benefit arthropods and the people who study them; or "paramount," displaying two insects on the same pin.
The task this year? Create a scene or scenes that include one or multiple dead insects, and get it photographed. The inspiration is a series of humorous dead fly photos by Swedish photographer Magnus Muhr that received international attention in the last year.
Entomology's competition was open to anyone in the entomology department, anyone related to anyone in entomology and anyone interested in entomology. Winning entries will be announced at the department's holiday gathering Dec. 17, but Inside received permission to share a few with readers this week.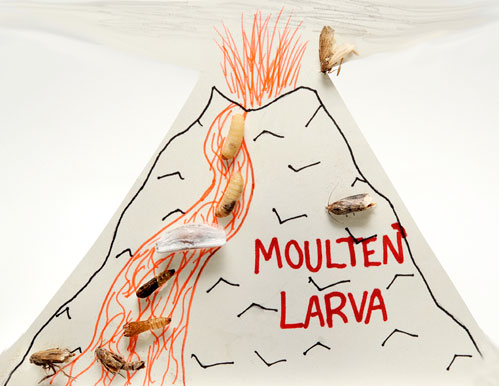 "Moulten Larva," submitted by graduate student Missy Rynerson