July 8, 2010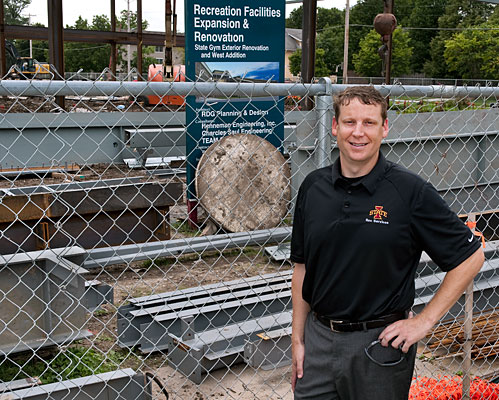 Welcome
Michael Giles Jr. took over as director of recreation services on June 1.
Giles spent 10 years as associate director of operations and project management for university recreation at Louisiana State University, Baton Rouge. Giles also served as assistant director of recreational sports and aquatics director at Bowling Green State University, Ohio, from July 1997 to August 2000.
The recreation facility construction and renovation project at State Gym moved Giles and his staff into a temporary office trailer in parking lot 59F, southeast of State Gym. He can be reached at 4-0994, or mcgiles@iastate.edu. Photo by Bob Elbert.