Dec. 3, 2009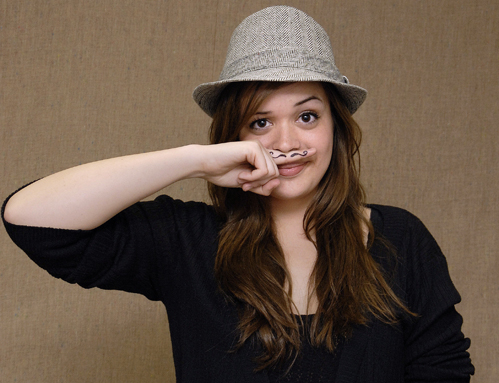 Sophomore Madison Welterlen stars as Viola, who disguises herself as a young man, Cesario, in ISU Theatre's production of Twelfth Night. Photo by Patrick Gouran.
Twelfth Night will run for six, actually
by Steve Jones, LAS Communications
One of William Shakespeare's most popular comedies is on the Fisher Theater stage this month when ISU Theatre presents Twelfth Night. The performances begin at 7:30 p.m. Dec. 4, 5, 11 and 12; and at 2 p.m. Sundays, Dec. 6 and 13.
Tickets
Tickets are $15 ($13 for seniors, $8 for students) and can be purchased through Ticketmaster, at the Stephens ticket office (weekdays 10 a.m.-4 p.m.), or at the door before the performance.
Twelfth Night is a romantic comedy of mistaken identity, infatuation and broken hearts. It also is the second-most produced Shakespeare work after Hamlet, said director and music and theatre faculty member Adam Heffernan. He has directed several of Shakespeare's plays but never Twelfth Night.
"It is a very funny, witty and moving play," Heffernan said. "It was Shakespeare's last real joyous comedy. His later works had a much darker tone."
The story features Viola, who is shipwrecked and swept onto the shores of Illyria. Disguising herself as a boy, she assumes a post in the duke's court and, on his behalf, attempts to capture the heart of his loved one, Lady Olivia.
The arrival of her assumed-drowned twin brother further complicates the plot.
The play's title comes from the "12th night" holiday that historically is Jan. 6 -- the last of the 12 days of Christmas. In Shakespeare's time, the 12th night was an evening of great celebration and "merrymaking," Heffernan explained.
The cast features sophomore Madison Welterlen as Viola. Also with lead roles are freshman Kelsey Kovacevich as Olivia, and seniors Mat Wymore as Orsino, Nick Juelsgaard as Sir Toby Belch and Don Watts as Malvolio.