Oct. 8, 2009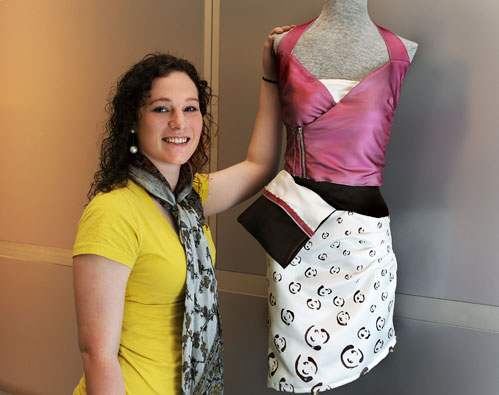 Photo by Bob Elbert.
It's National 4-H Week
Dee Bierschenk, a freshman from Newhall, stands beside the first-place design she and three other team members created during "Stitch This!," a 4-H fashion design competition at the Iowa State Fair in August. Sponsored by the College of Human Sciences, the competition required teams of Iowa 4-H teens to use 75 percent of the material from a wedding gown to create a new garment. Thirteen teams competed over two days for top honors. The winning designs from the top four teams are on display through the end of fall semester at the WOW Center in the Extension 4-H Youth Building (corner of 13th Street and Stange Road) to commemorate National 4-H Week, Oct. 4-10.