December 12, 2003
What one habit would you encourage for a healthier, happier 2004?
Kathi Thomas Thomas, associate professor
health and human performance
"Set a goal of 60 minutes of daily physical activity (walking, climbing stairs, shoveling snow, as well as exercise and sport) to increase health and happiness."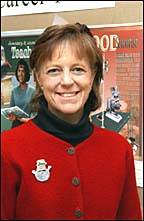 Sally Barclay
clinician, food science and human nutrition
"Eat more fruits and vegetables (5-10 servings a day) and whole grains (at least 3 servings a day) to maximize intake of nutrients, fiber and antioxidants."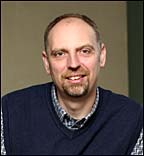 Clark Grinde
financial planner and counselor,
ISU Financial Counseling Clinic
"If you carry credit card debt, make a plan to eliminate the balance and commit to not carrying a balance. Consumer debt creates a huge barrier to individual financial success. If you owe $10,000 and your interest rate is 18 percent, paying only the minimum balance (2 percent) will take 48 years and cost $36,824."
---

Ames, Iowa 50011, (515) 294-4111
Published by: University Relations, online@iastate.edu
Copyright © 1995-2003, Iowa State University. All rights reserved.