August 29, 2003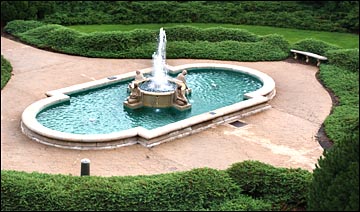 The fourth season approaches
The Four Seasons fountain in front of the Memorial Union may be enjoyed through September. But sometime in October, workers will empty the 10,000 gallons of water and prepare the fountain for winter. If the weather cooperates, that won't happen until after Homecoming weekend (Oct. 17-19). This bird's-eye view was taken from the Union roof. Photo by Bob Elbert.
---

Ames, Iowa 50011, (515) 294-4111
Published by: University Relations, online@iastate.edu
Copyright © 1995-2003, Iowa State University. All rights reserved.