Aug. 15, 2003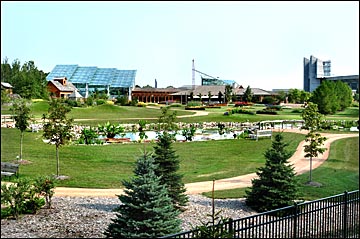 A proper welcome
The past few years, Iowa State University has unrolled a stunningly visual welcome mat to visitors entering campus off Highway 30. Much of Reiman Gardens will be at its peak when students return to town next week. Photo by Adam Patridge.
---

Ames, Iowa 50011, (515) 294-4111
Published by: University Relations, online@iastate.edu
Copyright © 1995-2003, Iowa State University. All rights reserved.