April 4, 2003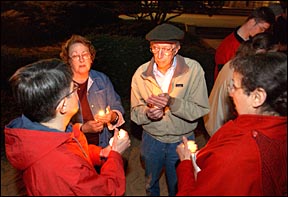 Standing vigil
A campus candlelight vigil March 24 was the culmination of an evening of conversation about the U.S. war against Iraq. President Gregory Geoffroy was among the speakers. Photo by Bob Elbert.
---

Ames, Iowa 50011, (515) 294-4111
Published by: University Relations, online@iastate.edu
Copyright © 1995-2003, Iowa State University. All rights reserved.