January 31, 2003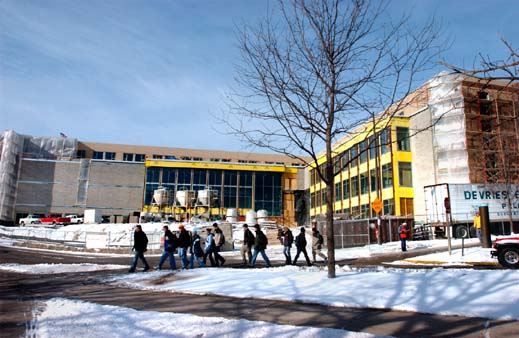 Business as usual
Work continues on the Gerdin Business Building, the eventual home of the College of Business on the southwest corner of central campus. This scene is looking west-bound from the Knoll Road-Union Drive intersection. The $25.1 million building, named for Russell and Ann Gerdin of Coralville, will be 111,000 square feet when completed, which is projected for this fall. Photo by Bob Elbert.
---

Ames, Iowa 50011, (515) 294-4111
Published by: University Relations, online@iastate.edu
Copyright © 1995-2001, Iowa State University. All rights reserved.