INSIDE IOWA STATE
September 28, 2001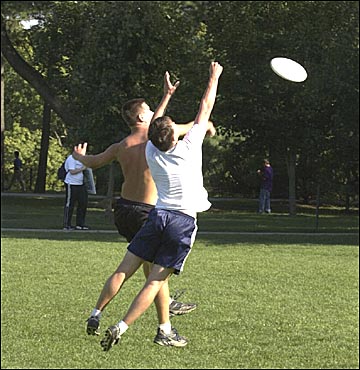 Ahhh, September
Two Iowa State students jostle for a Frisbee during an Ultimate Frisbee tournament on central campus Sept. 21. The tournament, which drew more than 100 students on 12 teams, was sponsored by the ISU Honors Program's student board. The game is a Frisbee version of flag football. Photo by Michael Haynes.
---

Ames, Iowa 50011, (515) 294-4111
Published by: University Relations, online@iastate.edu
Copyright © 1995-2001, Iowa State University. All rights reserved.