INSIDE IOWA STATE
August 31, 2001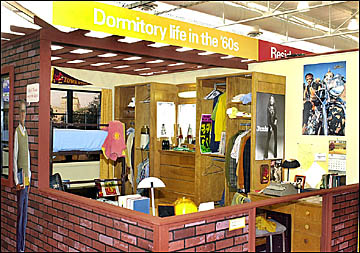 Feeling nostalgic?
Residence hall rooms from 1969 (pictured) and today were a popular part of the ISU state fair exhibit in the Varied Industries Building earlier this month. Visitors remarked about the authenticity of the l969 room, but some things never change . . . there were dirty socks in both rooms. Photo by Michael Haynes.
---

Ames, Iowa 50011, (515) 294-4111
Published by: University Relations, online@iastate.edu
Copyright © 1995-2001, Iowa State University. All rights reserved.