INSIDE IOWA STATE
July 20, 2001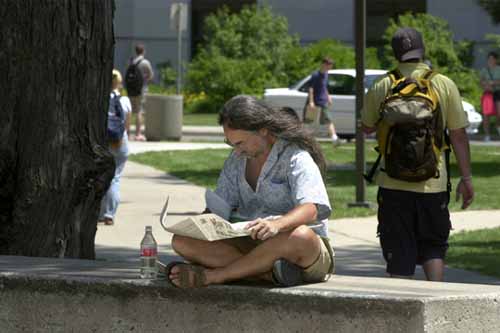 That perfect day
Iowa doesn't have a lot of them, but every now and then, the temperature is perfect, the humidity is low and the sky is clear. Jim Wilcox, library assistant at Parks Library, took advantage of such a day recently, grabbing a few perfect moments outside. Photo by Michael Haynes.
---

Ames, Iowa 50011, (515) 294-4111
Published by: University Relations, online@iastate.edu
Copyright © 1995-2001, Iowa State University. All rights reserved.