INSIDE IOWA STATE
July 20, 2001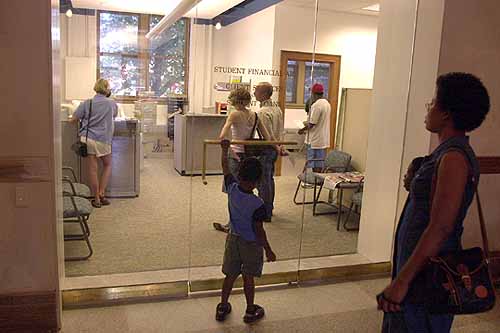 Back to Beardshear
The move to renovated offices in Beardshear Hall continues. The student financial aid units moved to the ground floor of Beardshear July 5-18. Yet to come this month are the fee assessment section of the registrar's office, and career planning. Move dates and new locations are charted at this Web site: http://www.iastate.edu/news/today/2001/jun/moves.html. Photo by Michael Haynes.
---

Ames, Iowa 50011, (515) 294-4111
Published by: University Relations, online@iastate.edu
Copyright © 1995-2001, Iowa State University. All rights reserved.