INSIDE IOWA STATE
June 29, 2001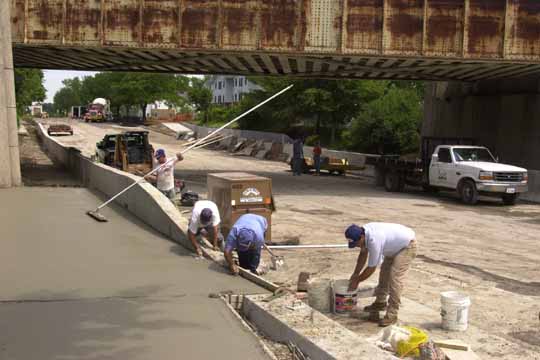 Ahead of schedule
Good news for Stange Road travelers: Project officials hope to have construction completed and the south end of the road open to traffic by mid-July. According to project manager Mike Parsons, sidewalks and retaining walls are finished; work is under way on the fine grading and siding. In addition, a guard railing will be installed on top of the barrier wall constructed between the road and sidewalks. Photo by Bob Elbert.
---

Ames, Iowa 50011, (515) 294-4111
Published by: University Relations, online@iastate.edu
Copyright © 1995-2001, Iowa State University. All rights reserved.