INSIDE IOWA STATE
June 29, 2001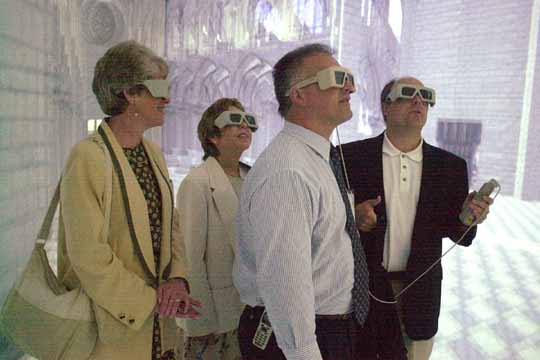 Virtual fun
Adrian Sannier, associate director of Iowa State's Virtual Reality Applications Center (right), leads a tour of the C6 virtual reality theater earlier this month for members of the Board of Regents, State of Iowa, and regents staff members. Photo by Michael Haynes.
---

Ames, Iowa 50011, (515) 294-4111
Published by: University Relations, online@iastate.edu
Copyright © 1995-2001, Iowa State University. All rights reserved.