INSIDE IOWA STATE
May 18, 2001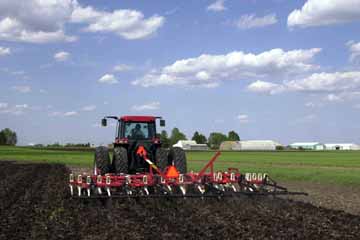 Field time
Staff and seasonal student employees put in full days this time of year on Iowa State's farms. Pictured, a field is tilled on the Agronomy and Agricultural and Biosystems Engineering Research Farm west of Ames. Photo by Bob Elbert.
---

Ames, Iowa 50011, (515) 294-4111
Published by: University Relations, online@iastate.edu
Copyright © 1995-2001, Iowa State University. All rights reserved.