INSIDE IOWA STATE
March 30, 2001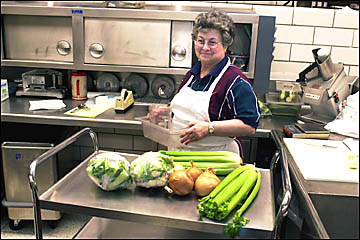 Cookin' Again
There's no evidence left of the fire that closed the Wallace-Wilson Commons kitchen on Feb. 21. The fire was caused by spontaneous combustion of cleaning towels and aprons. Food worker Ida Williams said everything looked great when the kitchen opened to serve meals on March 19, the first day following spring break. Photo by Michael Haynes.

---

Ames, Iowa 50011, (515) 294-4111
Published by: University Relations, online@iastate.edu
Copyright © 1995-2001, Iowa State University. All rights reserved.