INSIDE IOWA STATE
March 9, 2001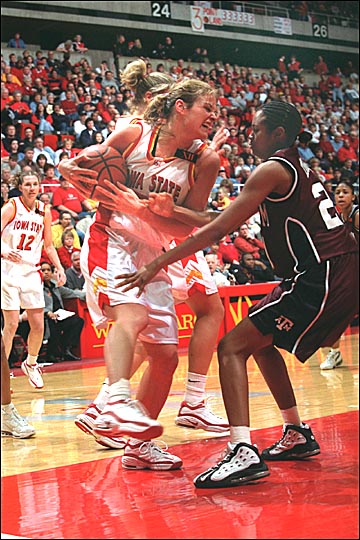 March madness
Senior forward Megan Taylor grabs one of her career record-setting rebounds during the Cyclones' last home victory Feb. 24 against Texas A&M. Following the Big 12 tournament this week, the Cyclones are expected to compete in the NCAA women's tournament, which opens March 16. Photo by Gary Clarke.
---

Ames, Iowa 50011, (515) 294-4111
Published by: University Relations, online@iastate.edu
Copyright © 1995-2001, Iowa State University. All rights reserved.