INSIDE IOWA STATE
March 9, 2001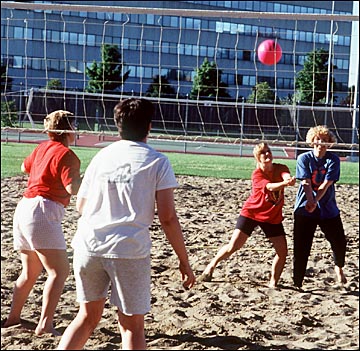 Remember when . . .
. . . you could walk barefoot and scald the soles of your feet on the pavement? Take a walk after dinner in daylight? Plan a weekend trip without fretting about a snowstorm? Spring arrives later this month and summer won't be far behind. In the meantime, enjoy your spring break. File photo from ISU Photo Service.
---

Ames, Iowa 50011, (515) 294-4111
Published by: University Relations, online@iastate.edu
Copyright © 1995-2001, Iowa State University. All rights reserved.