INSIDE IOWA STATE
February 9, 2001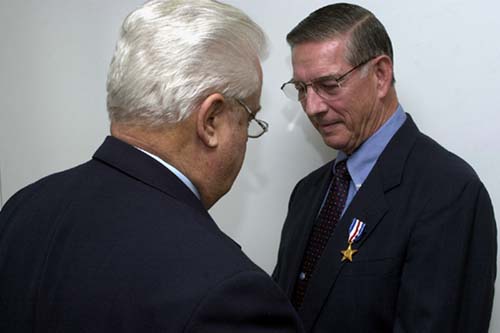 After more than 30 years, Kenneth Stone (right), economics, finally received the Silver Star he earned during the Vietnam War. The medal was presented last month by Iowa Rep. Leonard Boswell (left). Stone, a captain and pilot during the Vietnam War, was honored for "risking his personal safety while engaged in military operations involving conflict with an insurgent force." Photo by Bob Elbert.
---

Ames, Iowa 50011, (515) 294-4111
Published by: University Relations, online@iastate.edu
Copyright © 1995-2001, Iowa State University. All rights reserved.