INSIDE IOWA STATE
February 9, 2001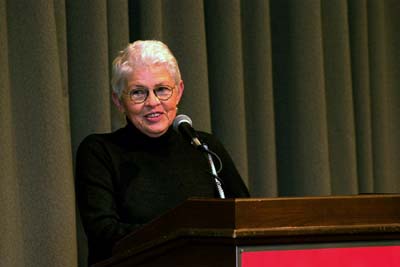 A Mom speaks out
Betty DeGeneres, mother of comedian and actress Ellen DeGeneres, was one of two speakers to open Iowa States Institute on National Affairs this week. DeGeneres spoke about parents relationships with their lesbian and gay children. Institute events continue into April. Photo by Bob Elbert.
---

Ames, Iowa 50011, (515) 294-4111
Published by: University Relations, online@iastate.edu
Copyright © 1995-2001, Iowa State University. All rights reserved.