INSIDE IOWA STATE
February 9, 2001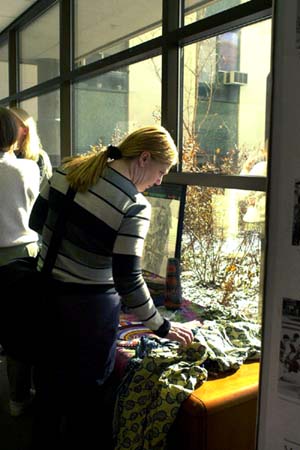 Black History Month
Native African American items were on display when Family and Consumer Sciences dean Carol Meeks (not pictured) launched national Black History Month on campus Feb. 1. Black history events will share the focus with this years celebration of families. Check the calendars online and in Inside for event information. Photo by Brandy Hirsch.
---

Ames, Iowa 50011, (515) 294-4111
Published by: University Relations, online@iastate.edu
Copyright © 1995-2001, Iowa State University. All rights reserved.